News & Notices
Point and Pay. Click the link below to pay property taxes for Hamlin Township.
---
SNOWPLOWING BIDS
Hamlin Township will be accepting snowplowing bids. Bid package is available at the Hamlin Twp. Hall (Monday – Friday from 8 AM – 4:30 PM). Hamlin Township reserves the right to accept or reject any or all bids. Bid package due to Hamlin Township on or before 4:30 PM on October 9, 2019 in a sealed enveloped. Bids will be opened at the October 10, 2019 Hamlin Township Board Meeting.
---
Hamlin Township Transfer Site will begin winter hours starting October 1, 2019. The transfer site will be open on Wednesday and Saturdays from 9 AM - 5 PM thru April 30, 2020.
---
STYRO-FOAM - ***PLEASE NOTE***
Styro-foam is not an accepted recycling item at the Hamlin Township Transfer Site.
Styro-foam is accepted at the Oceana County Transfer Station on M-20 in Oceana County
(about 7 miles east of US 31) at minimal or no charge (see link to web site).
https://oceana.mi.us/services/transfer-stationrecycling-center/
---
A Tree Farm Field Day. Click Here for more information.
---
Mason County Residents Invited to Attend Coastal Flood Map Open House
Members of the public can review new preliminary floodplain maps for the Lake Michigan shoreline and talk to experts about how the maps can impact communities and property owners
LUDINGTON, Mich. – Representatives from the Federal Emergency Management Agency (FEMA) will host a Flood Map Information Open House on Sept. 18 for Lake Michigan shoreline communities of Mason County. The open house will provide residents with an opportunity to review a recently completed preliminary Flood Insurance Study (FIS) and its accompanying preliminary Flood Insurance Rate Maps (FIRMs).
The FIS and the FIRMs provide base flood (also known as the 1-percent-annual-chance event) information, designate areas that are subject to significant flood hazards within the shoreline areas of the county and offer information that public officials may use when permitting development in the floodplain.
Representatives from various local, state, and federal agencies will provide the most current information about flood risk, flood insurance, floodplain development regulations, and the process for floodplain mapping within Mason County. The newly prepared preliminary floodplain maps will be on display. Once the maps become effective, they will be used as the basis for flood insurance ratings as well as local flood protection regulations adopted under the National Flood Insurance Program. FEMA also intends that they be used as tools to assist planning processes and outreach efforts to quickly respond to and recover from future events. Details for the Mason County meeting are as follow:
WHAT: Mason County – Public Open House meeting
WHEN: Wednesday, September 18, 2019, from 5:00-7:00 p.m.
WHERE: Ludington City Hall
400 South Harrison Street
Ludington, Michigan 49431
Property owners, Realtors, lenders, and insurance agents are urged to attend and take advantage of this opportunity to learn more about coastal flood risk and hazard mitigation within their community. Digital files of the Preliminary FIRMs and FIS report can be downloaded at www.fema.gov/preliminaryfloodhazarddata. For more information, contact the FEMA News Desk at FEMA-R5-News-Desk@fema.dhs.gov.
---
Hamlin Township Planning Commission
Meeting Notice
The Hamlin Township Planning Commission's next meeting is scheduled for Monday, October 21, 2019 at 6:00 pm at the Hamlin Township Hall, 3775 N. Jebavy Drive, Ludington, MI.
This notice is posted in compliance with PA 267 of 1976, as amended, the Open Meetings Act, MCL 41.72a, and the Americans with Disabilities Act. Hamlin Twp. will provide necessary reasonable aids and services such as signers for the hearing-impaired and audiotapes of printed materials being considered at the meeting, to individuals with disabilities at the meeting upon 10 days' notice to Hamlin Twp or by writing or calling Nancy Vandervest, Twp. Supervisor at 231-845-7801 Ext 2.
---
Office Hours for the Hamlin Township Treasurer are 9 am - 3 pm on Wednesday's.
Other staff members of Hamlin Township are unable to accept tax payments.
Thank You.
---
CodeRED is a FREE community notification system available to Mason County residents & visitors that will send you alerts concerning time-sensitive and/or emergency information that may impact your area via phone calls, text messages, emails, and social media. (missing persons/children, evacuation notices, natural disasters, boil water advisories, inclement weather warnings, criminal activities, road closures/traffic alerts, shelter in place/lockdowns).
Visit https://publiccoderedweb.com/CNE/en-US/BF51277A87DA to enroll OR download the CodeRED Mobile Alert app available in the App Store or Google Play.
---
MI DNR Burn Permits visit:
http://www.michigandnr.com/burnpermits
OR 1-866-922-2876
---
2019 - 2010 Hamlin Township Meeting Schedule
April 11, 2019
May 16, 2019
June 13, 2019
July 11, 2019
August 15, 2019
September 12, 2019
October 10, 2019
November 14, 2019
December 12, 2019
January 9, 2020
February 13, 2020
March 12, 2020
All meetings listed above to begin at 6:00 PM
March 26, 2020 – Settlement Day Meeting @ 4:30 PM
All meetings will be held at:
Hamlin Township Hall
3775 N. Jebavy Drive
Ludington, MI 49431
This notice is posted in compliance with PA 267 of 1976 as amended (Open Meetings Act), MCLA 41.72a (2) (3) and Americans with Disabilities Act (ADA).
---
2019 - 2020 RECYCLING DECALS.
Recycling decals will be available after February 25, 2019 from the Township Office.
Resident $20.00 AND $100.00 for Non-Residents. Recycling decals must be secured
by April 1, 2019. Decals are required to use the recycling center.
*Recycling Reminder: #1, #2, #5 Plastic Bottles Only (CRUSH). Rinse. Labels Ok. Discard Caps and Crush.
*No Styrofoam; NO motor oil or chemical containers. Please recycle correctly.
Thank You.
---
Hamlin Township Fire Department received 255 calls for service in 2018 and 209 calls in 2017. Thank you to all the volunteer members!
---
LEAF CORRAL: Leaves Only. Leave should be taken back as far as possible. Please respect this policy or leaf corral may need to be closed. (No concrete, lumber, large stumps, etc.)
---
2019 - 2020 Recycling Decals will be available February 25, 2019; Decals will run from April 1, 2019 thru March 31, 2020. $20.00 Annually for Hamlin Township residents and $100.00 for non-residents.
---
MI DNR Fisheries is planning a fish survey on Hamlin Lake to determine the current status of the fishery. At the request of HLPS and other interested individuals, MDNR Fisheries has committed to a creel census survey to start 1-6-19. The goal is to conduct the survey for 9 months which would replicate the last survey that was completed in 2009. A MDNR Fisheries employee will travel around Hamlin Lake and survey fishermen about their catch and hours fished. The cost of the survey will be $5,000 - $6,000 per month. MDNR Fisheries has some of the costs budgeted but not enough for 9 months. Mason County Fin & Feather Club recently donated $3,000 to the HLPS Fish Fund to be dedicated to the fish survey. HLPS will donate to the Fish Survey contributed by the HLPS Members.
---
At the November 6, 2018 General Election, Hamlin Township had a 65% voter turn out between both precincts. There are currently 3,232 registered voters in the Township.
---
Hamlin Township Survey of 2018
The Land Use Plan of Hamlin Township is used to guide the creation of zoning ordinances by the Planning Commission. It is revised on a ten year basis to reflect changes that occur in the Township. Opinions collected by this survey will make it possible for the revisions in the Land Use Plan to more accurately reflect the views and concerns of the residents of the township.
Please return the survey by mail or drop it off at the town hall by 2-28-19.

Click here to download a copy.
---
Hamlin Township Recreation Survey; Hamlin Township will be mailing a Recreation Survey out. The survey can also be found here on the website. Hamlin Twp. will be working over the next few months updating the 5-year Recreation Plan to submit to the Michigan Department of Natural Resources for their approval. An approved plan is required before MDNR Trust Fund grant applications can be submitted. Please complete the short survey on the back. Responses should be returned by March 29, 2019. A public forum will be held on April 25, 2019 at the township hall at 6 pm to gather public input on recreation opportunities in the township. After the information is compiled an updated plan will be completed and made available to the public for a 30-day review period.
PLEASE NOTE: On the Recreation Survey, the Long Skinny Park was omitted. If you have any comments for the Long Skinny Park please note. We apologize for this error. Thank You.
Thank you for your input.
Click here to view and download a copy.
---
Hamlin Township garbage bags may be purchased at the Y County Store on 1860 N. Lakeshore Drive (CASH OR CHECK ONLY). Credit Cards are not accepted as there are fees associated with accepting credit cards. Please respect this policy.
---
Oak Wilt – Please Be Aware!
Oak wilt, a non-native invasive fungus, is causing the widespread death of our precious oak resource in Michigan. As many of you know, oaks provide shade, acorns for wildlife, and are a valuable wood product in our forests! These trees are worth saving!
So what can you do?
Learn how to identify which oak species are on your property. Contact a professional.
Pay close attention to your "red oak group" trees. If you see the leaves suddenly turn a yellow or bronze color AND drop from the tree, then contact a professional who is qualified to determine if you have oak wilt.
DO NOT cut or prune your oak trees from April to August as these wounds can attract the sap-feeding beetles that spread oak wilt. ALSO, DO NOT move infected oak firewood!
If you would like more information about this disease, contact Josh Shields, Forestry Assistance Program forester with the Manistee and Mason-Lake Conservation Districts, at 231-889-9666 (Office Phone), 989-220-9236 (Mobile Phone), or via email at joshua.shields@macd.org.
Also contact the Manistee or Mason-Lake Conservation Districts about an informational meeting on oak wilt and how to slow the spread of it, on April 4th, 2018, 7:00pm, at Hamlin Township Hall!
---
PLEASE NOTE:
EFFECTIVE APRIL 1, 2018
Green Garbage Bags will be $13.00 for a sleeve of ten 30 gallon bags.

Purple Garbage Bags will be $7.00 for a sleeve of ten 15 gallon bags.

Recycling Stickers runs from April 1st to March 31st.

Recycling stickers are required each year.

Hamlin Township Residents: $20.00 per year.
Non-Residents: $100.00 per year.
---
Western Mason County Fire District Authority 2019 meeting dates are as follows:
2019 Organizational Meeting - January 7, 2019
April 15, 2019;
June 17, 2019;
August 19, 2019;
October 21, 2019 AND December 16, 2019

All meetings are scheduled to begin at 9:00 a.m. (eastern time) at the Ludington City Offices,
400 S. Harrison Street, Ludington, MI 49431. Persons with business to be put on the agenda may contact the Secretary at 1699 S. PM Hwy., Ludington, MI 49431 or 231-845-1277. WMCFDA meetings are open to all members of the public under the Michigan's Open Meeting Act (MCL 15.265(6). Individuals with special needs wishing to attend and require auxiliary aids are requested to contact the Secretary not later than 5 business days prior to the meeting date to make arrangements for accommodation.
---
Hamlin Township received a $2,500.00 grant from the Great Lakes Energy Peoples Fund. The grant money was used towards the parking lot on Duneview Drive. Members of Great Lakes Energy support the People Fund by voluntarily rounding up their bills to the next highest dollar. The rounded up amount is distributed to non-profit organizations and charitable activities that benefit people in communities served by the cooperative. Contact Great Lakes Energy at 888-GT-LAKES or visit gtlakes.com for more information.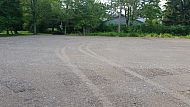 ---
HAMLIN TOWNSHIP
Refuse Service
EFFECTIVE APRIL 1, 2018
Green garbage bags will be $13.00 for a sleeve of ten 30 gallon bags.
Purple garbage bags will be $ 7.00 for a sleeve of ten 15 gallon bags.
Recycling Stickers run from April 1st to March 31st
Recycling Stickers are required each year.
Hamlin Township Residents: $20.00 per year.
Non-Residents: $100.00 per year.
Bags along with Recycling Stickers may be purchased at the Hamlin Township Transfer Site and Hamlin Township Office.
---
EFFECTIVE JUNE 1, 2017
HAMLIN TOWNSHIP ZONING PERMIT FEE
Effective June 1, 2017, Hamlin Township Zoning Permit Fee will be $40.00
---
PLEASE NOTE
FEMA (Federal Emergency Management Agency FEMA has recently updated their FEMA Flood Plain Maps in Hamlin Township. Visit FEMA.gov | Federal Emergency Management Agency or Susan A. Conradson at 231-876-4443 or conradsons2michigan.gov for additional information.
Your property may be in a Flood Plain Area on or near Hamlin Lake.
---
PLEASE NOTE:
Per State of Michigan guidelines,
an ORV sticker is required when
riding on a public road.
---
Know what's below
Call before your dig.
Miss Dig System, Inc - Michigan - Miss Dig System, Inc - Michigan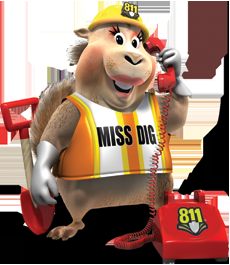 Miss Dig System, Inc - Michigan - Miss Dig System, Inc -... One toll free call to 800-482-7171 or 811 reaches the MISS DIG System who serves as a message handling notification service for underground facility owners. MISS DI...
---
Hamlin Township Transfer Site Hours:
May 1st though September 30th
Open Monday, Wednesday, Saturday from 10 AM - 6 PM
AND
October 1st through April 30th
Open Wednesday, Saturday from 9 AM - 5 PM
---
Hamlin Township Fire Department has received a $1,799.99 grant from the Great Lakes Energy People Fund.
The grant will be used to purchase a Honda 5,000 Watt Generator. The generator will be located in Hamlin Township's Command Rehabilitation Trailer/Center. The Command Rehabilitation will house the Department's ice rescue equipment, search and rescue packs, radios/pagers for inter communication with department personnel and other agencies. The on-scene Command Rehabilitation Trailer is designed to provide firefighters and other emergency personnel with a safe, clean and reliable rehabilitation facility.
Members of the Great Lakes Energy support the People Fund by voluntarily rounding up their bills to the next highest dollar. The rounded up amount is distributed to non-profit organizations and charitable activities that benefit people in communities served by the cooperative. Visit gtlakes.com for details.
Thanks to the Great Lakes Energy People Fund
---
New Law Bans Certain Open Burning
Michigan is the last great Lakes state that allows rural residents to incinerate household waste in burn barrels. However, a new law rules out burning some materials.
In April, Lt. Gov. Brian Calley signed HB 4207, banning the uncontrolled burning of plastic, rubber, foam, chemically treated wood, textiles, electronics, chemicals and hazardous materials. The bill became Public Act 102 of 2012. Rural residents still can burn yard waste such as brush and leaves, and household waste such as cardboard and paper products.
---
LAKESHORE SILENT OBSERVER
888-STOP-CRIME --- 1-888-786-7274
www.lsotip.com (Email) OR
TEXT "LSOTIP"ťand your tip to 274637 (CRIMES)

A safe and anonymous way of reporting crime by telephone, e-mail or text message.

Sponsored by SSCENT, Mason/Oceana Central Dispatch, Manistee Central Dispatch, and a public safety granted awarded by the Manistee County Local Revenue Sharing Board.
---
NEW RECYCLING PROGRAM for Christmas Trees
Hamlin Twp. Christmas Tree Recycling Program. Beginning January 1, 2012, Hamlin Township Residents may drop off their Christmas Tree from January 1, 2012 thru January 30th at the Hamlin Township Transfer Site on W. Dewey Road.

1) Remove all decorations, tinsel, stand, etc from tree.
2) Hamlin Township Residents ONLY. Signature Required.
3)One (1) Tree per family/address.
4)Signature and Phone Number Required: (Transfer Site Attendant will require signature, address and telephone number).
5)Hours Wednesday and Saturday from 9 AM - 5 PM.

Questions, please contact Nancy Vandervest, Hamlin Twp. Supervisor at 231-845-7801 Ext 2. Thank You.
---
If you are working within the road right-of-way, please remember that a permit from the Mason County Road Commission is needed. Mason County Road Commission is located in Scottville. # 231-757-2882.
---
LEAF CORRAL FOR HAMLIN TOWNSHIP RESIDENTS VOUCHER REQUIRED
More Info
---
BURNING PERMITS:
Please call 1-866-922-2876 (8:00 AM - 5:00 PM) Monday thru Friday or visit www.michigan.gov/burnpermit and apply on-line.


3775 North Jebavy Drive
Ludington, MI 49431
Phone: (231) 845-7801Fax: (231) 843-1471
E-Mail: hamlintwp@hamlintownship.org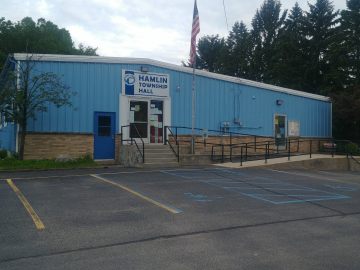 Hamlin Township was established on February 28, 1861 by the Michigan State Legislatures. It is named after Hannibal Hamlin, Vice President from 1860 to 1864 under President Abraham Lincoln. The first settlement in Hamlin Township was made by Charley Mears, in 1858 in Section Two. The next settlers were Mr. and Mrs. Louis Sladick in Section 12. A railroad traveled from Ludington to the North Bayou, it was called the Dummy Line. When the first people settled in the Township, there were woods all around. As years went past and the population grew, more timber was cut and now there are very little woods standing. At one point, there were 84 farms in Hamlin Township. Hamlin Lake hotels and large resorts added much interest to Hamlin Township.
Today, Hamlin Township is the largest Residential Township in Mason County with a population of 3408 per the 2010 US Census. Hamlin Township provides some of the very best summer and winter recreational activities, with new and older homes blending for a delightful community with very little industry. Hamlin Township can truly boast "one-of-a-kind" status and is home to beautiful Hamlin Lake. Hamlin Lake, a man-made lake, is more than 12 miles long and 5,000 acres large that originated during the logging hey-day when lumbermen dammed the Big Sable River to make an enormous holding pond for trees that were felled upstream.
Thank you for visiting our new website. If you have any questions, please don't hesitate to contact me.
Sincerely,
Nancy Vandervest
Hamlin Township Supervisor
231-845-7801 Ext 2 OR 231-510-0076
Office Hours: 8 am to 4:30 pm Monday thru Friday
Population 3,408
Number of parcels of Land 3,597
Number of parcels Principle Residence 1,694
Number of parcels of Vacant Land 963 in all classes
Number of Commercial Parcels - 57 Total (6 Vacant AND 51 Improved)
Number of Industrial Parcels - 24 Total (12 Vacant AND 12 Improved)
Number of Agricultural Parcels - 6 Total (1 Vacant AND 5 Improved)
Number of Residential Parcels - 3,021 Total (944 Vacant AND 2,077 Improved)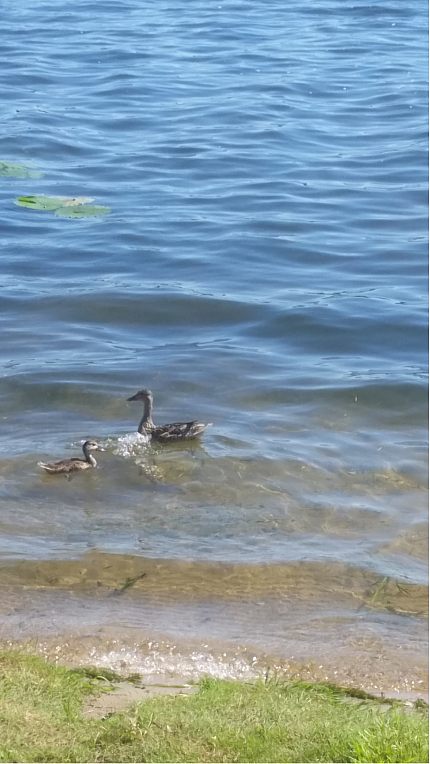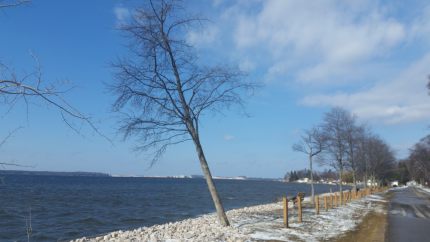 February 26, 2017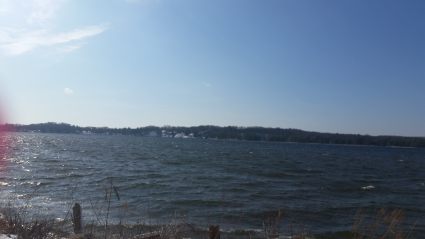 February 26, 2017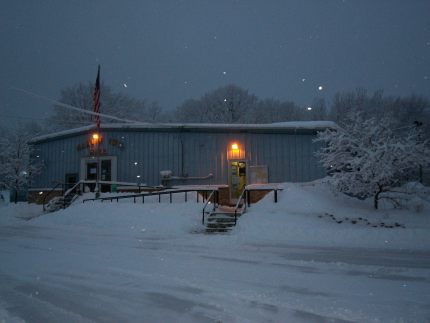 Please note that our Township has regular office hours Monday through Friday from 8:00 AM - 4:30 PM. Usually, you will find someone at the Township Hall earlier, later, and throughout the lunch hour. We are always happy to answer questions. The Township Hall is closed for holidays and occasionally during the week due to short staff times.
2012 Clean-Up Day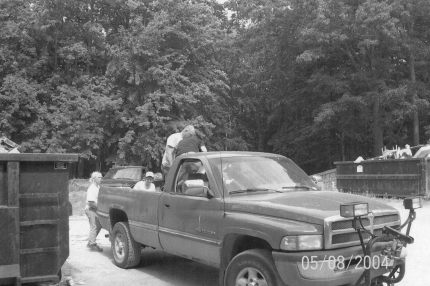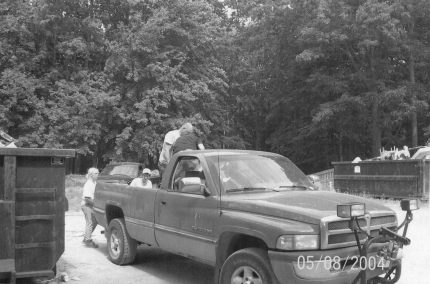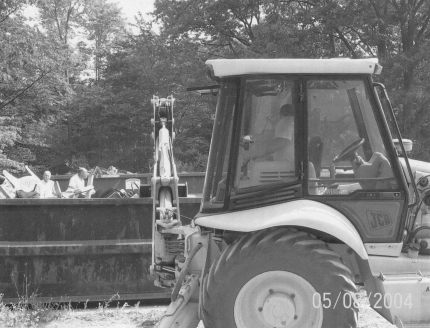 Hamlin Township
Sesquicentennial Celebration
1861 - 2011


Celebrating the past, present and future.
February 28, 2011 Anniversary Open House Photos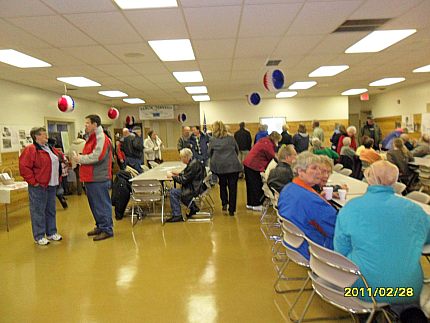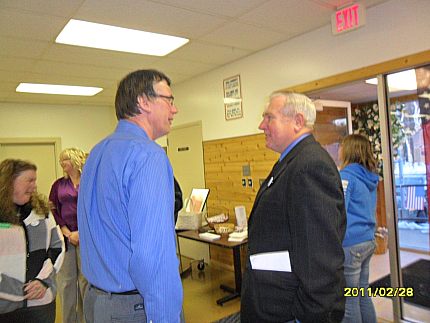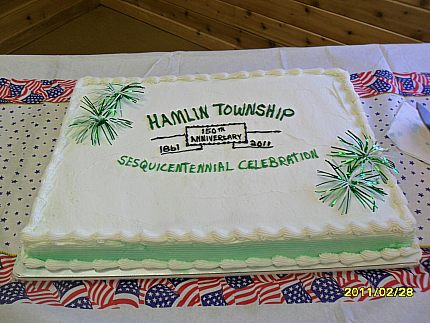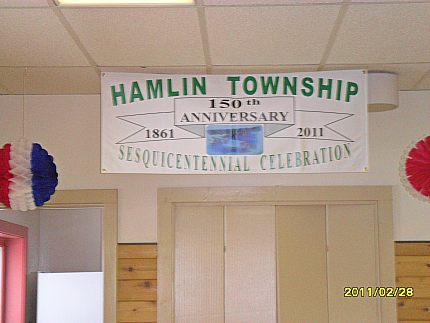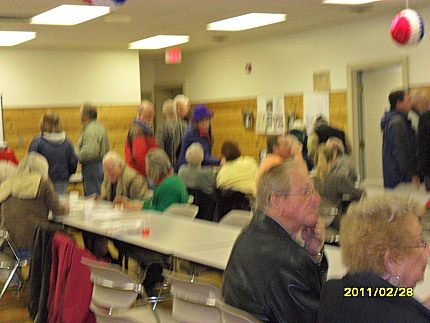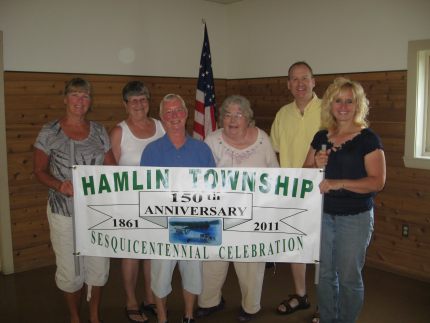 Left to Right:
Gail Hanna, Carol Parkinson, Janet Gaghen, Judy Thorp, Mike Nagle, Nancy Vandervest
August 6, 2011 and August 7, 2011 (Boat Regetta)
Boat Regetta Results
1st Place: Larry & Barb Scherer & Crew
2nd Place: Jim & Marilyn Pinkerton & Crew
3rd Place: Joe & Janet Gaghen & Grew
Thanks to the Judges:
Johnaiine Gurzynski
Wayne Disegna
Hank Wykretowicz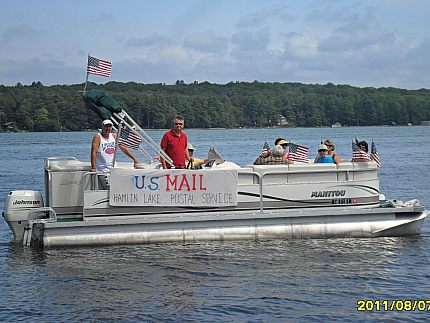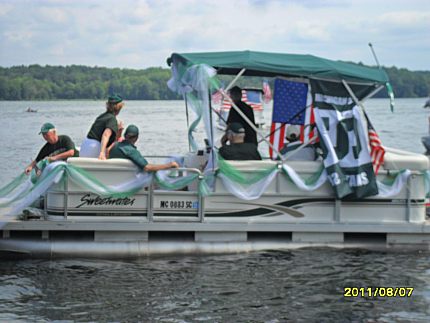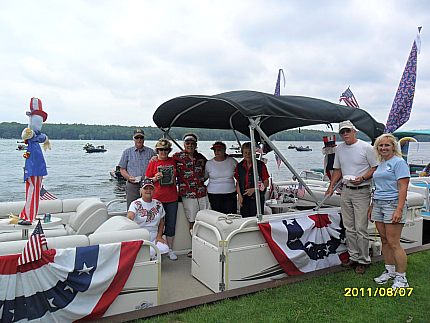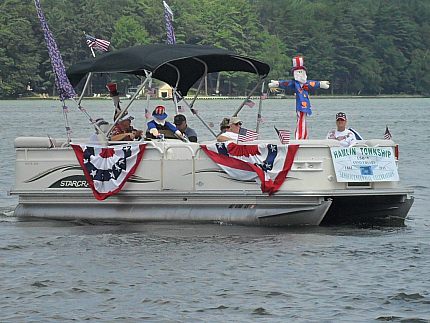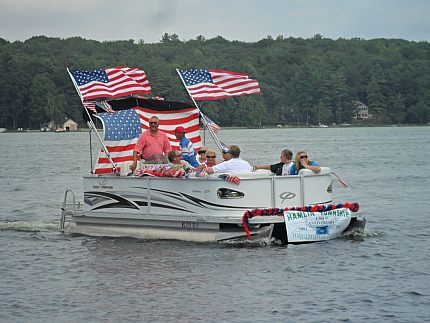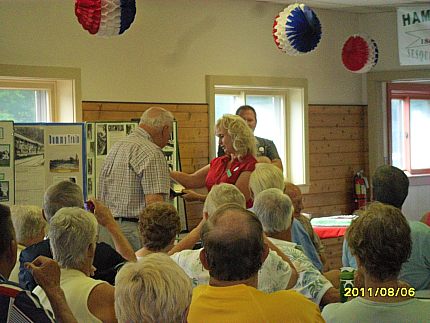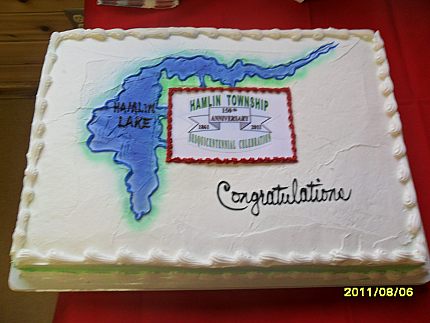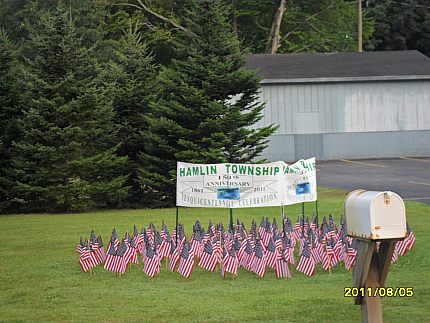 Click below for more photos of the:

150th Celebration

Regatta

4th of July Float
Hamlin Township Celebrating 150 Years in 2011
HAMLIN TOWNSHIP
MISSION STATEMENT
Hamlin Township recognizes its responsibilities to each of its constituents and Township officials make this pledge as a statement of the Township's values and purpose as we conduct Township business.
*Hamlin Township will strive to serve its Township constituents with dependable and efficient service. The highest standards and lawfully executed service will be our goal.
*Hamlin Township will strive to be a place where employees are encouraged to expand their knowledge and fulfill their individual potentials. One of the Township's premier goals is to be considered an invaluable work place by each of our employees.
*Hamlin Township will strive to conduct its affairs in a socially responsible, lawful manner while maintaining a kind and courteous workplace.
We will always strive to utilize ethical practices and compassion for the needs of those around us and to reflect those ideals in our Township decisions.
Adopted in Hamlin Township's General Policy Manual 10-13-2011.